In the Community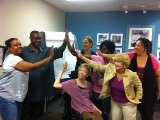 Call us at
215.525.0444
for more information.

Wilma Mack Outreach Specialist and Adama Jabati, Job Seeker attend - Center City Proprietors Association Lunch with City's Leaders - Todd Carmichael, CEO & Co-Founder, La Colombe Torrefaction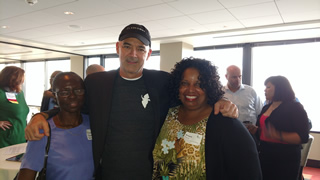 May 11th Job Fair for People with Disabilities sponsored by OVR & Sierra Group Academy & RecruitDisability.org.
Janet Fiore, President/CEO KEYNOTES for Venago County Human Services annual Awards Banquet. "The Power of Community starts with You"
Free ADA Rights Clinic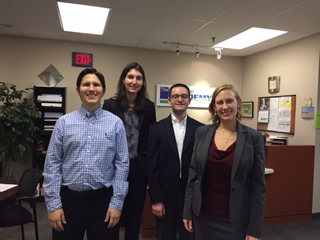 The Academy hosts second free disability rights legal clinic. Staff at the Philadelphia Commission on Human Relations were on hand to discuss discrimination complaints, accommodations and more. The clinic provided individuals with disabilities information and resources on disability-based discrimination, how to obtain reasonable accommodations, work incentive programs to maintain public benefits while working, and unemployment compensation. Special thanks to Julie Foster for organizing!
16 Major Regional and US Companies Attended a Job Fair with over 165 Job Seekers with Disabilities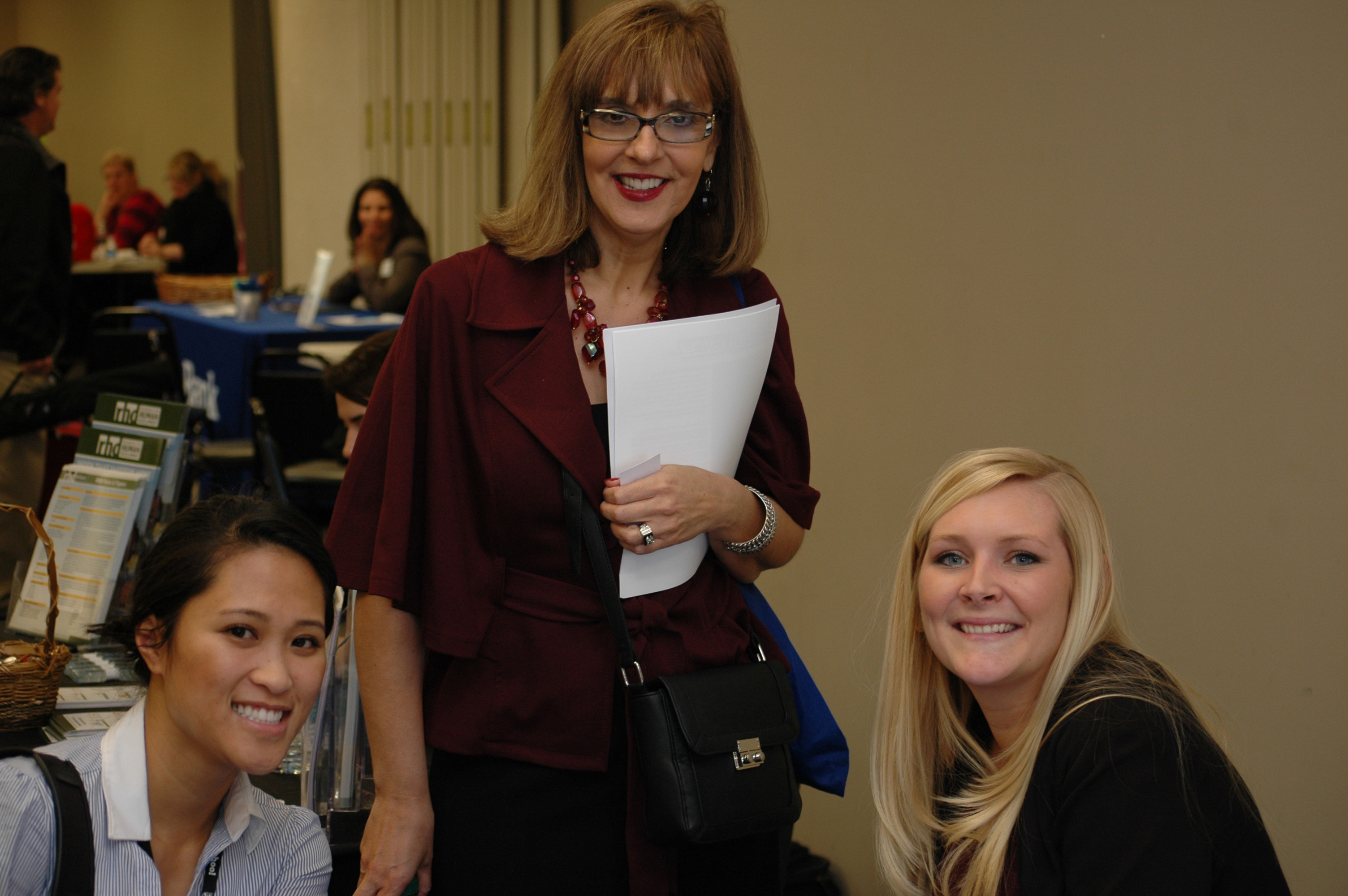 Joanna Tiu, Janet Fiore, Sarah Price
at the Job Fair for People with Disabilities
On March 6th, 16 major regional and U.S. companies attended a Job Fair with over 165 job seekers with disabilities. Co-hosted by RecruitDisability.org, a Program of The Sierra Group Foundation, and the Pennsylvania Office of Vocational Rehabilitation and its Bureau of Blindness and Visual Services, individuals with disabilities, including Veterans, networked with companies including Jefferson, Comcast, TD Bank, Coca-Cola and more!
In addition to the "Job Fair Floor," Career Exploration activities were offered in The Sierra Group Academy's FULLY ACCESSIBLE computer labs. Immediate job search, online applications and mock interviews were facilitated by OVR Interns, Business Volunteers, and Academy staff and students.
This time-sensitive Job Fair was held just weeks before new Department of Labor rules for Federal Contractors to recruit and employ more individuals with disabilities went into effect on March 24th. The new Rules set a 7% hiring goal, and other recruiting mandates for businesses that sell goods and services to the Federal Government. Americans with disabilities represent the largest group of unemployed Americans. "This is a big change for employers, but a win-win for individuals with disabilities looking to add their talents to America's workforce," said Janet Fiore, President of The Sierra Group Foundation.
Public/Pvt. Partnerships at Work! PA OVR & RecruitDisability.org Job Fair Making News
Recruit Disability OVR Job Fair for People with Disabilities – 3-6-2014 at The Sierra Group Academy
Running with a Purpose Supporting to Team Academy

You made a difference!
Thanks to participants and sponsors that supported Team Academy in the 20th annual Philadelphia Marathon.
View Team Academy pictures of the marathon.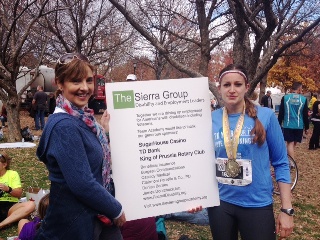 Janet Fiore, CEO The Sierra Group, Inc., and Kate Kelly, marathon runner, hold up sign showing Team Academy sponsors.
Sponsors for Team Academy 2013 Marathon
Sugarhouse Casino
TD Bank
King of Prussia Rotary
Beneficial Insurance
Burgess Communications
Cassidy Medical
Clairmont Paciello & Co., PC
Denise Barnes
James Doorcheck, Inc.
recruitdisability.org
View more Team Academy pictures of the 2013 Philadelphia Marathon.
Sponsors for Team Academy 2013 Marathon
King of Prussia Rotary
Sugarhouse Casino
TD Bank
Beneficial Insurance
James Doorcheck, Inc.
The Sierra Group Academy was one of 28 regional non-profits hand selected by The Philadelphia Marathon as an approved non-profit partner. The Workplace Technology Foundation (D/B/A The Sierra Group Foundation, a 501 c-3 non-profit), The Academy is Philadelphia's premier training program for adults with disabilities.
Adaptive Robot meets CEO of The Sierra Group!
Adaptive Robot meets CEO of The Sierra Group! Fiore states, "Nao the robot is an endearing device! I'm eager to have him meet our clients"
Access Achievement Award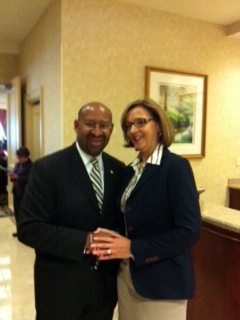 On October 21st, The Philadelphia Mayor's Commission on People with Disabilities recognized Janet Fiore, CEO of The Sierra Group, with an Access Achievement Award for her work and dedication to people with disabilities.
Video of Janet Fiore's acceptance speech at the Philadelphia Mayor's Commission Access Achievement Award on October 21, 2011.
Excellence in Action
Many of our students have had life-changing experiences at The Academy. Through Assistive Technology, Writing, Computers and more we teach that it is still possible to achieve your dreams, regardless of the obstacles that life has placed in your path. "Excellence in Action" preserves the stories that remind us all of the importance of the relationships formed and the lessons learned at The Academy.
Read about our Excellence in Action
---
FACEBOOK

---