Events
Call us at
215.525.0444
for more information.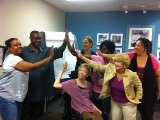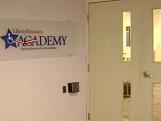 ---
Seminar: Employment and Disability — The People, Challenges, and Opportunities
FREE BUSINESS EVENT:
Wednesday, November 9, 2016 9:00 am – 10:30 am
The Pyramid Club 52nd Floor
1735 Market St, Philadelphia PA
Complimentary breakfast will be served.
Expert Speaker:
Michael Furman, SPHR, SHRM – SCP, Mentor
Principal Consultant with HR ReSolve.
For more information and to register.
---
You're invited to Delaware Business Leadership Network DEBLN Job Accommodations Seminar (Sep 22, 2016)
Event to be held at the following time, date, and location:
Thursday, September 22, 2016 from 9:00 AM to 1:00 PM (EDT)
Goodwill
300 East Lea Boulevard
Wilmington, DE 19802
If you want to learn more about accommodating jobs for people in your workforce as well as implementation of the Americans with Disabilities Act, then please join the Delaware Business Leadership Network for a training seminar focused on developing a repertoire of best practices in various accommodation situations.
Janet Fiore, CEO of the Sierra Group, Inc., will present information through an interactive Accessible Workforce Diversity Training. This training is designed to help you learn what accommodations are necessary and how to provide them.
Janet is a leader, practitioner, woman with a disability and a corporate recruiter/consultant. As CEO of the Sierra Group she has many years of experience consulting with businesses, vocational rehabilitation agencies and working with individual consumers to assess their need for accommodations.
---
FACEBOOK

---