Apply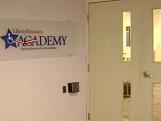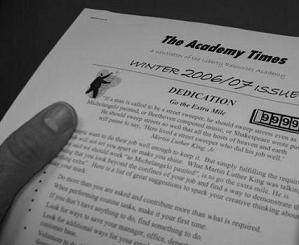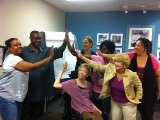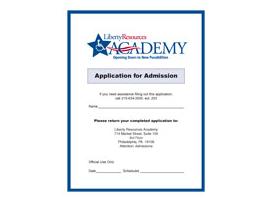 Call us at
215.525.0444
for more information.
Apply to the The Sierra Group Academy
The Sierra Group' Academy provides core business training including:
Beginning and advanced computer skills
Operation of basic office equipment
Reading and written communication skills
Basic mathematics and calculator use
Resume and interview development
Dressing for success
To see all of our courses please click on the "courses" link to the left hand side of this page
For information on the Application Process and to fill out an Application
Who should attend?
The Academy is open to everyone. It was designed to accommodate the needs of People with Disabilities and people without disabilities. You should consider The Academy if you:
Are an adult looking for workplace skills
Have a disability that has limited your work experience
Do not have a disability and have never worked
Are recently disabled and need to prepare for a career change
Classrooms and Facilities
The Academy is designed for convenience and easy accessibility. Students can expect:
Height adjustable desks in every classroom
Multimedia classroom materials
A one-to-four faculty-student ratio
A full range of customized adaptive solutions that ensure access to all elements of our curriculum
The Academy is outfitted with five classrooms. Students can use these rooms and the resource area for independent study during Academy hours when a class is not in session. It is not essential that students have their own computers.
Classrooms are built with wide, easily accessible doors, and desks and chairs are designed for comfort. Computers are equipped and configured with appropriate assistive technology designed to connect people with a whole new world of technological opportunities.
The Academy supplies up-to-date Dell Computer workstations and Microsoft Office applications to mirror the technology that exists in the competitive marketplace. Our computers are connected to the Internet for e-mail and web surfing via our high-speed network.
The Academy provides extensive assistive technology for computer access, including several types of mouses, keyboards, and ergonomic devices. In addition, The Academy makes available a wide range of specialized assistive software, including:
Dragon Naturally Speaking speech recognition software
JAWS for Windows speech output software
ZoomText magnification software with a speech output option
SoothSayer word prediction software
AceReader software to improve reading speed and comprehension
Mavis Beacon Teaches Typing to improve typing speed and accuracy
Numerous other devices and software packages can be borrowed from PIAT (Pennsylvania Initiative Assistive Technology).
Regardless of the need, every student accepted into this program will have the specific adaptive solutions provided to them. This is included in the course fee.
---
FACEBOOK

---