Testimonials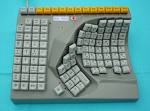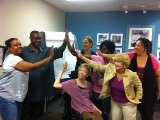 Call us at
215.525.0444
for more information.
Testimonials
Table of Contents
---
Susan Graham
Meet Susan Graham – Customer Service Representative, Helpdesk Agent: Successful Academy Graduate.
Lucetta Bradley
Meet Lucetta Bradley – Customer Service Representative: Successful Academy Graduate.
Tracy Green
Meet Tracy Green – Traffic Coordinator: Successful Academy Graduate.
Belden Jones
Meet Belden Jones – Helpdesk Technician: Successful Academy Graduate.
"Without you folks at The Sierra Group, I might not be where I am today! The training that I received from the Academy was a great help." – Belden Jones
Carlos Concepcion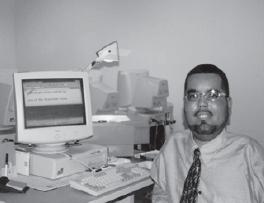 My career started at The Sierra Group Academy several years ago. The first two years I was a volunteer worker doing data entry for the Accounting Department, while at the same time taking classes at The Academy.
Shortly after my classes, I got the opportunity to work full-time as a teacher's assistant and have been working since 2001 at The Academy. I help students one-on-one with their work and show them how different programs operate like Microsoft Word, Excel, and Outlook. The students also learn how to use Assistive Technology. This helps them to use the computer in different ways that are specific to their needs.
I myself use Assistive Technology, which was customized by the Sierra Group, Inc. and found that I was able to accomplish more work than in prior experiences. I use a handsfree telephone set, an armrest, which supports my arm so I can use the computer in a comfortable way, and SoothSayer, a software program which has been installed on my computer to help me with my spelling. A scanner helps me enter paperwork I need to access on my computer. On my tool bar I also have created macros which cut down the number of keystrokes entered into the computer. I have a height adjustable desk; this allows me to have all my work at hands level.
The skills I learned, the customization of the assistive technology, and the encouragement to pursue my dreams were supported by those at and associated with The Sierra Group Academy. This is what makes The Academy different from other training programs. There is always something new to learn at The Academy and it's a fun environment while one is learning. I know that The Academy is helpful for anyone who is looking to improve their computer skills as well as other pre-vocational skills one needs to obtain for their dream job.
Beatrice Sylla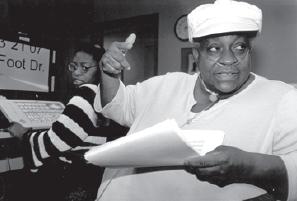 Until her recent passing, Beatrice was employed at The Workplace Technology Foundation as a Job Club Instructor. Beatrice drew strength from others who made it through the struggles and the services of Liberty Resources and The Sierra Group. Both organizations gave her some sense of self-worth and happiness. She stated, "I feel that I am helping someone," as she used her past experience working with veterans and her updated technology and job search skills to assist other adults find employment.  Beatrice will be missed by all with whom she worked.
Adama Kouriba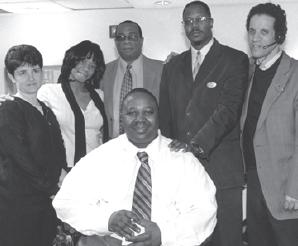 Adama is employed at The Hotel Sofitel as a Customer Service Representative.  Adama was inspired by his Academy training as well as the support from other people with disabilities who he saw working. He advised other students not to be afraid of entering the work field, be persistent and don't give up. Adama recently won "employee of the quarter" award.
Maureen McGinley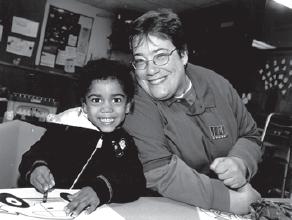 Maureen is employed at the YMCA in the area of child care. Maureen was skeptical as to how children, parents, and co-workers would accept her. She remembers that she overcame her doubtfulness while attending The Academy; Maureen says she gained the confidence in herself knowing she could reach her goal. She further advises others that, "Trying new things is scary, so don't feel like it's impossible to get what you want." After all, Maureen did!
Anna Smith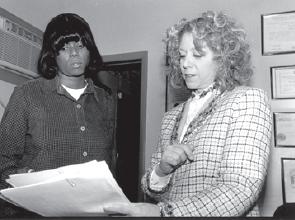 Anna is employed at the Law Firm of Teresa Brady as a legal secretary. Anna states, "The classes at The Academy are accommodating and set to your pace which gives you the confidence you need on your way to becoming independent." When she re-entered the workforce, she felt overwhelmed, but her employer made her work area larger so it would be more accessible for her. Anna advises, "Don't let fear stop you from getting what you want in life. It takes hard work and people will doubt that you can do it, but it will become as easy as taking your next breath."
---
FACEBOOK

---