Tours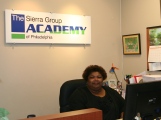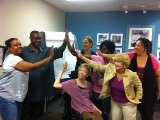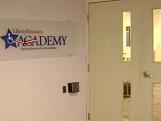 Call us at
215.525.0444
for more information.
Learn More about a Free Tour of The Sierra Group Academy
The Academy would like to invite all professionals who have interest in learning more about our program to a free on-site tour at The Sierra Group.  These tours will be lead by one our knowledgeable staff members, and will consist of a general overview of all services offered by The Sierra Group including housing, attendant care, and peer support, to list just a few.
This is an opportunity for professionals to meet the dedicated staff of instructors, support personal, and students alike.  Our on-site tours are designed for anyone who is interested in learning more about how they can become involved in the facilitation of reversing the unbalanced rate of unemployment for persons with disabilities.  The Academy offers these tours for business professionals, parents, and fellow members of the vocational rehabilitation industry. 
At the Academy, we understand that many people feel restrained to ask the questions that are really on their minds regarding employment of people with disabilities.  Our tours consist of very small groups such that you will have ample opportunity to ask any questions that you wish without fear of offending others.  At The Academy, we believe that education is our strongest ally in the fight for equality, and we therefore make a complete effort to not only educate our students, but all members of our community.  Please take advantage of this opportunity to learn more about how we can serve you, your business, your client's and your community. 
For Potential Students or Community Members:
We have specialized events for prospective students or those wishing to experience the power of technology.  These Taste of Technology events occur several times per month.  For more information on these, please visit the Taste of Technology link.
For Professional Development at your location:
The Academy offers in-service opportunities at your location to help your teams learn about assistive technology and accommodation.  Please visit our in-service link for more information.
---
FACEBOOK

---