Request An In-Service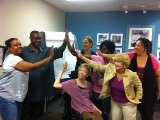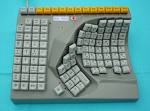 Call us at
215.525.0444
for more information.
Request an In-Service for My Team
The staff of the Academy is always happy to schedule a visit with those interested in what we do.  Whether your group is looking for an in-depth overview of our program, or just a few details about assistive technology, we would love to meet.
While our own accessible Center City Philadelphia site gives us the best opportunity to display our technology and wrap-around supports, we understand that the best milieu for your needs may be at your own location.
Past presentations include assistive technology and program overviews for:
Philadelphia CareerLink sites
The Delaware County Office of Services for the Aging
The Center for Independent Living of North Central Pennsylvania
Ticket to Work symposiums
Temple University
Pennsylvania's Office of Vocational Rehabilitation
World Disabilities Expo
A team of presenters from The Sierra Group Academy is equipped to demonstrate technology and discuss our organization on the road as well as at home.  Call us at (215) 634-2000 ext. 203 to arrange a visit.
---
FACEBOOK

---