Home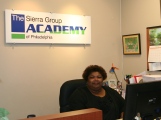 Call us at
215.525.0444
for more information.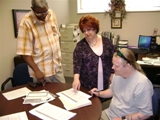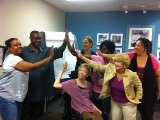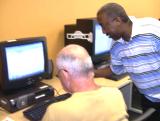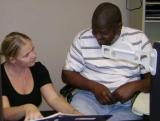 Welcome to The Sierra Group Academy
Where we provide office technology, general education, and specialized business training courses for Regional Job Seekers with Disabilities
---
ACADEMY OPEN HOUSE: Join US Every Friday by Zoom or by coming in (on-site), on an "by-appointment" basis.
Learn the Technology You Need. Fill the GROWING demand for remote Jobs. It's never too late for the career you've always wanted! Call or email, or just drop by for a tour, or attend ONLINE, your choice! 215.525.0444 or info@TheSierraGroupAcademy.org
---
BREAKING NEWS: INTRODUCING The Sierra Group Certified Disability Recruiter Program.
As a leading expert in the areas of disability and employment practices, The Sierra Group has developed a hands-on training suite that leads to certified disability recruiter (CDR) credentialing.
The recruitment and hiring of people with disabilities goes beyond regulatory compliance; it's a skill and expertise essential to all businesses wanting to stay competitive. We know because we've advised companies for 25 years on the best methodologies, techniques and current requirements.
The 10-module course program was created from our clients' most requested areas of education:  COMPLIANCE, FINDING TALENT, ETIQUETTE, ACCESSIBILITY, TEAM INTEGRATION, THE APPLICATION AND INTERVIEW PHASES, CONTINUOUS LEARNING, COMMUNITY IMMERSION, & TALENT ATTRACTION.
Classes start in January 2017 – Limited enrollment/Early Bird discounts
---
Society for Human Resource Management (SHRM) quotes Sierra Group's Janet Fiore on AT used for Employment!
New Assistive Technologies Aid Employees with Disabilities
---
The Sierra Group Academy has Moved
The Sierra Group Academy, a Program of
Workplace Technology Foundation,
D/b/a The Sierra Group Foundation
399 Market Street, Suite 385
Philadelphia, PA 19106
Read the details of our move PDF.
---
PSA on Assistive Technology in the Workforce
---
THE SIERRA GROUP ACADEMY – where Success IS Accessible!
A program of The Sierra Group Foundation, The Academy is the regions premier training program that uses mainstream and assistive technology, robust business relationships and works in partnership with our funding partners to train and place our regions job seekers with disabilities.
The Academy also hosts and trains groups of employers who seek to find talented applicants with disabilities; learn about compliance and ever-changing mandates, try out assistive technology, personally assist and mentor one another and our job seekers and awaken to the Possibilities of HOW individuals with disabilities do succeed in the workforce!
The Academy is one of Sierra Group Foundation's four programs. All programs share the motto of being 'one more way' to drive up employment for Americans with Disabilities, including Veterans. Sierra Group Foundation programs include:
View The Sierra Group Academy PowerPoint Slideshow. (Click to download and save to your computer and then open the file)
---
Pre-Employment Transition Services for Students with Disabilities – P.E.T.S
Sierra Group has expanded and is NOW serving all 14 – 21 year old youth in Transition – P.E.T.S. Workforce Readiness and Self Advocacy after school classes and more!!
For more information and to register.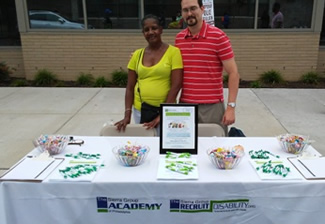 ---
Meet Susan Graham
Customer Service Representative, Helpdesk Agent: Successful Academy Graduate.
Susan Graham selected as a recipient of the UniqueSource 2016 Embrace the Abilities Achievement Award. Read the award letter PDF.
---
Volunteer Opportunities!
We are looking for job-search mentors, tutors, mock interviewers, guest lecturers. Apply to volunteer.
Read the Volunteer flyer – PDF.
Upcoming Orientation dates:
Fridays, 10 AM - 11 AM
---
The Sierra Group Academy of Philadelphia 2015 Graduation
---
9-month Accelerated Training Program
We are pleased to ANNOUNCE the 9-month Accelerated Training Program at The Sierra Group Academy.
Applications are now being accepted for consumers in need of training to secure part-time or full-time employment.
For more information or to apply PDF
---
Looking to Meet OFCCP 7% Rule Goals?
See how the Academy can help meet your OFCCP 7% rule goals.
---
We need you to endow a chair at the Academy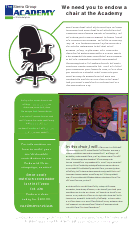 For information on how to make your tax-deductible contribution to our Endowed Chair campaign PDF format.
---
Academy video from 2009
---
Why was The Academy established?
Liberty Resources, Inc., Philadelphia's Center for Independent Living, created The Sierra Group Academy in order to assist people who have never worked before in making a first step toward a career. We are also available to help people who have recently become disabled or have only done entry-level work to build their skills and re-enter the workforce.
Assistive Technology lies at the heart of this training program using highly customized accommodations. The Sierra Group Academy provides core business training needed for success.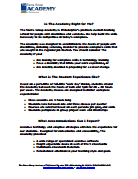 Download or view the course summary for the Academy

PDF.
---
A message from the Assistant Director…
Marie Palladino
Knowledge Matters…
I started with The Sierra Group Academy in 2002 after leaving the corporate world to work with organizations that dedicate themselves to improving the quality of life for others.
A call to action was needed, given the unemployment rate for People with Disabilities was over 75% – often due to exclusion from fully accessible academic and workplace training. Interestingly enough, local companies searching for employees are eager to hire skilled, reliable workers, including those with disabilities. My mission was now clearly painted.
The Academy welcomes all individuals who fully desire to gain knowledge and computer skills to participate in today's world of automation and technology. Embracing these concepts and aspirations, The Sierra Group Academy (The Academy) was born! Our program offers everything from courses in computer literacy to finely tuned business communications skills, along with reading, writing, and math classes. Academy students gain workplace literacy, employment readiness, and the chance to master and enjoy technology, which abounds in everyday life.
With all life experiences, growth involves continuous learning events combined with strong determination. There are perceptions in this world that can lead us to believe that there are limits on what we can accomplish. If you buy into this view, know that what you believe will govern you. You will find that you will fill partial roles and proceed no further. It is said that where there is no dream, people decline; however, The Academy can change your paradigm through training, guidance, and challenge to build on each person's unique and transferable skills. Having this knowledge offers an array of sound career prospects and skills to re-enter the world of work and live with heightened independence in the community.
If you want to do better tomorrow, you must start doing better today. If you are ready, The Academy is the vehicle upon this solid ground to start your journey. We are dedicated to our goals and students, and offer support as you pursue your potential.
"Settle for more and more is what you shall have!"
---
FACEBOOK

---