Taste of Technology Upcoming Dates
Call us at
215.525.0444
for more information.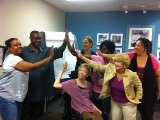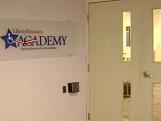 TASTE OF TECHNOLOGY OPEN HOUSE – What you can expect.
Coffee and Doughnuts
In the morning, come and join instructors and other Taste of Technology guests for doughnuts and coffee. Enjoy an overview and demonstrations of the technology and assistive technology that we offer at the Academy.
Exploration
After this light snack, engage in a conversation with instructors, students, and other guests. Learn about the role technology plays in the workplace and the power that assistive technology can have in improving productivity. You are free to explore the computers, sample software and assistive technology, and even play some games (we want you to!). Instructors are available to work with you and will gladly answer all of your questions as they present an overview of the program.
Pizza Lunch
After the overview of the Academy, take a break and enjoy some pizza with fellow Taste of Technology guests and instructors.
Brainstorming
After lunch, those who are interested are welcome to stick around and brainstorm about the 'next steps' in their lives. Should education play a part in your plan, free Individual Career Exploration sessions are conducted. This is an important step to take to consider your skills and narrow down your vocational and life goals. Before and after your Career Exploration meeting you are more than welcome to keep playing and exploring with our technology.
Upcoming Taste of Technology Dates (dates subject to change):
Register online for Taste of Technology.
---
FACEBOOK

---