Support


Call us at
215.525.0444
for more information.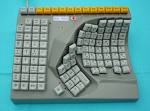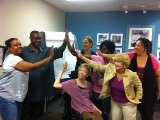 How Does the Academy Support the Process
We work with you, your HR and IT teams and any of the other stakeholders that need to be involved to create a smooth glide path for your new intern or employee. We understand the questions that often come up in these situations and can help you address them in clear and practical ways. We also often assist you by identifying community resources that provide tools, technology, or technical support as needed. There are abundant resources available to help you profit from the experience of hiring a qualified candidate with a disability and we will stand with you and direct you to them.
In addition to our knowledge, expertise, and connections, the Academy has at its fingertips the extensive services offered by Liberty Resources, Inc, the largest Center for Independent Living in the country.  Learn more about Liberty Resources.
---
FACEBOOK

---