Profit from the Experience


Call us at
215.525.0444
for more information.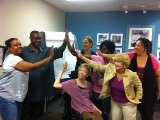 How Can You Profit from the Experience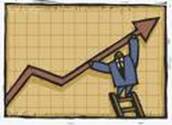 Find a need and fill a need.  This is the basic tenant of business.  In filling the need, you should spend less than you earn.  This is the basic tenant of profitability.  Combine the two and you create a profitable experience.
Hiring anyone is a risky proposition – ask any business owner or human resource executive.  People have issues – all people do; regardless of ability or disability.  So imagine that you hire someone who is qualified for a position and they come with a system of support and financial incentives.  This happens every day.  Two applicants come to you and both are equally qualified, both are personable, and both seem to fit into the culture of your organization.  One of them allows you to access the Work Opportunity Tax Credit ($2400.00) and has a training cost offset plan through a state agency that provides $2000.00 to allow you to integrate that person into their new job.  Which employee do you hire?
The business case for hiring people with disabilities is well established.  While the practice of hiring people with disabilities is not the rule and it's often the exception, businesses are beginning to see the opportunity.  According to Virginia Commonwealth University, a survey of employer attitudes found that a significant number of employers think that hiring a person with a disability costs more than hiring someone that does not report a disability.  While the cost of accommodation is often perceived as high; tax incentives, grant, tax credits, and funding from government agencies in business to help your business, can erase these costs…and then some.  The same study offered that companies that hire qualified candidates who have disabilities have also been shown to save an average of more than $10,000 per employee each year due to reduced turnover, as employees with disabilities have been found to work as hard and harder and tend to remain committed to a company longer than their non-disabled contemporaries.
Want to learn about State and federal employment incentives?
How do you profit?
The right person.
The right skills.
The right incentives.
The right support system.
The right opportunity.
It sounds like there is a new right way to recruit and hire.
---
FACEBOOK

---